I took a break from eating kale salad every day to glut myself with enchiladas every day for a week. This is real life, you guys. Sometimes we aspirationally read new, creative recipes while we prepare and eat the old standbys. And enchiladas are delicious.
Ingredients
12 corn tortillas
Mixed vegetables (I used onion, mushroom, carrot, spinach)
1 can (14.5 oz? just the normal size) of vegetarian refried beans
1 can of red enchilada sauce
Shredded mild white cheese (like Monterey jack)
Cilantro!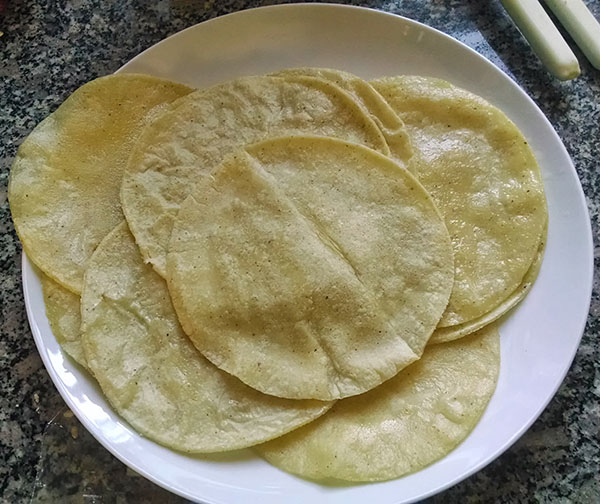 Especially if you fry the tortillas first. So just grab like 12 corn tortillas (for a 9×9 pan) and lightly fry them in an oil with a high smoke point. Also, preheat the oven to 375.
Don't wash the pan! Chop up some miscellaneous vegetables, because, while we all want to just eat cheese exclusively, we should probably try to eat some plants. I diced an onion, grated some carrots, sliced mushrooms, and loosely chopped some baby spinach. Stir fry until done, seasoning lightly with salt and pepper.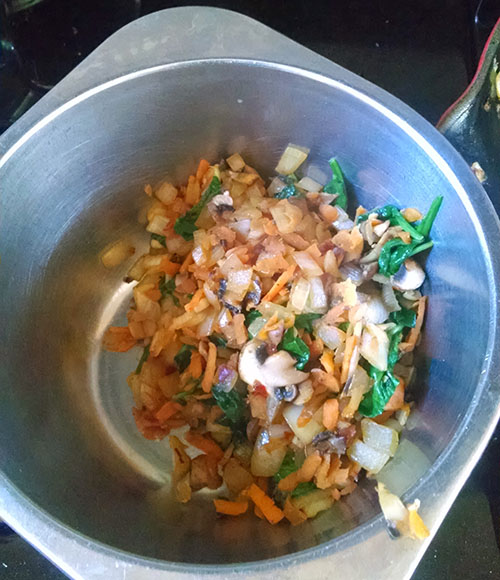 Open up a large can of (vegetarian, if you care) refried beans and stir the beans in with the vegetables. I didn't take a photo of this step because it looked really gross. Just… it looks bad, but it'll taste ok. Trust me.
Assemble the enchiladas by spooning a quarter cup or so of the filling into each tortilla, wrapping it loosely, and then placing it into the pan seam-side down. Line them up like the beautiful little sausages they are.
Pour the can of red enchilada sauce over those guys. You might need to sort of help it get into the little nooks and crannies. Top the pan with grated cheese and cilantro!
Bake until the cheese is bubbly.