What better way to celebrate Martin Luther King Jr.'s birthday than to spend the entire day noshing on the food of my people?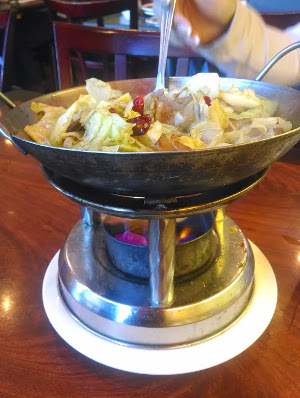 Such is my devotion to gluttony that I sat on a train for an hour to meet a friend at a Chinese food mecca. We joined a small mob outside of a promising-smelling restaurant. The wait staff didn't even try to speak English to us, which was both a good sign and mildly terrifying, but thank goodness, my friend's Mandarin is better than mine.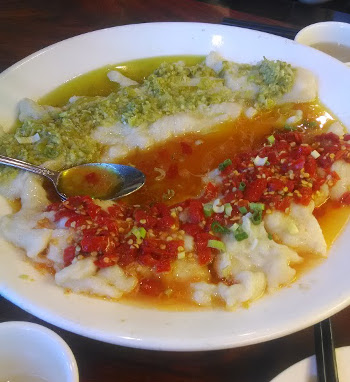 An alarming amount of food was consumed. I did most of it, because my friend is a miniature person. The steamed fish even came with noodles, because, you know, why not. This is how I want all dishes to be served. (It also came out sort of raw at first, but they took it back and fixed it.)
The shaved ice course had to be skipped because the real reason for trekking out to Fremont was to go join the mob scene at 85 Degrees, a Taiwanese bakery chain that opened its first Bay Area location somewhat recently.
Have you had these decorated buns from an Asian bakery, before? They're made out of soft, enriched dough and filled with things like sweet cream cheese, pudding, coconut/butter paste… I'm literally drooling. And, yes, in the center, that's a pizza made out of a croissant. Genius.