In today's edition of food blogging foods that oughtn't be food blogged, we have a spinach salad and cheese pretzel from Esther's German Bakery.
Wait, though.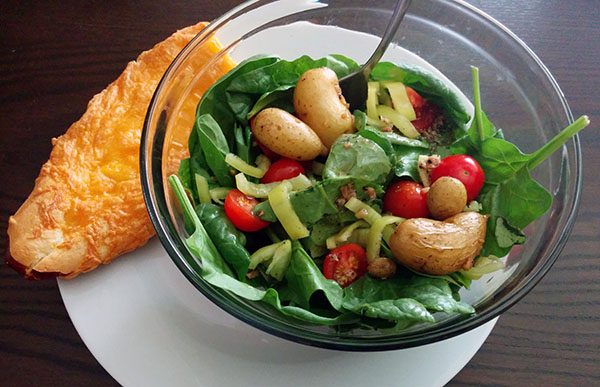 We have spinach, tomatoes, yellow pepper, and some roasted potatoes from last week.
I'm both proud and slightly embarrassed to share that for salad dressing, I used the leftover garlicky oil in the tupperware that held those potatoes and mixed it up with some red wine vinegar, salt, and pepper. It was good, but, I'm pretty sure I won't be winning any awards for recommending that little tip.
And, yeah, I did eat off the end of the cheese pretzel before even returning home. What.